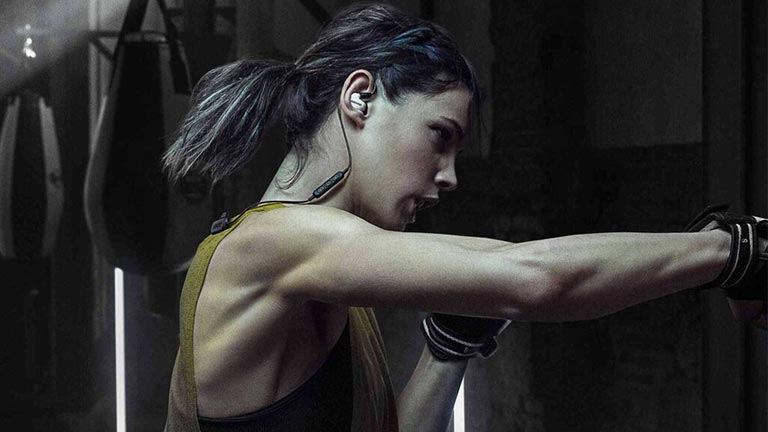 Buy The Shure SE215-K Wireless Earbuds Here
What are the best earbuds for cycling. Well, for any kind of workouts, you're going to want a pair of earbuds that stay in your ears. You're also going to want a pair of earbuds that don't get in the way. That's why we recommend the Shure SE215 wireless earbuds. The Shure SE215 wireless earbuds are perfect for cycling because they stay in your ears and they have fantastic sound. This makes working out so much easier because you don't have to worry about your earbuds constantly falling out. These headphones are great so lets dive in a little bit deeper and see what makes them so amazing for cycling.
Over-The-Ear Design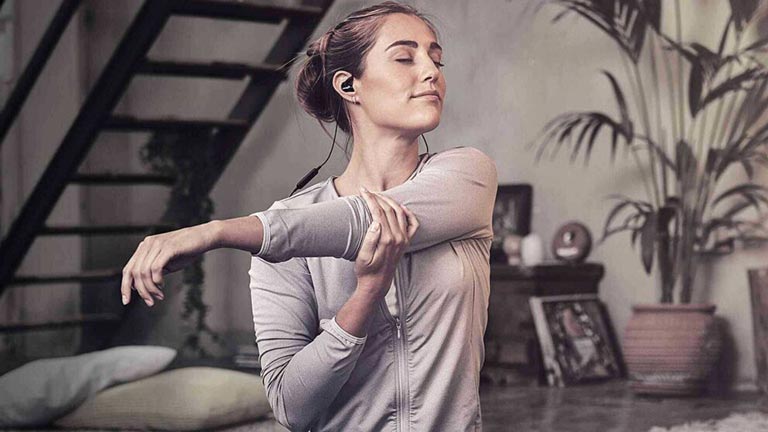 The Shure SE215 are over-the-ear design earbuds which means that stay still during strenuous activities. This kind of design is perfect for working out. It keeps the earbuds in place and the cables out of the way. You can workout with these for hours and forget that you're even wearing them. We did that a couple of times and it really is a strong indicator that these earbuds were designed for workouts. We never experienced the earbuds falling out and we did all kinds of different exercises to put it to the the test.
Incredible Sound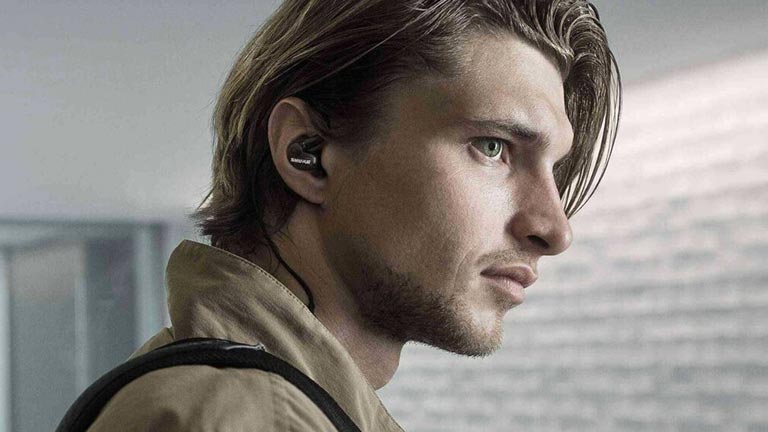 The Shure SE215 may be earbuds, but they still sound really good. We were very impressed considering most earbuds don't sound all that great. If you are upgrading from Apple earbuds, you will definitely notice the difference between the two. The sound is very good and the bass isn't too shabby either. Of course, you will find better sounding headphones in this price range, but those aren't very comfortable for working out in. We think that this is a very nice balance between comfortability and good sound. For this price point, we haven't tried any earbuds that outperformed the Shure SE215.
Are These Headphones For You
If you don't have a pair of earbuds for working out yet, we highly recommend you try out these earbuds. They are simply one of the best earbuds we have tried for cycling or any kind of workouts. The fact that they are wireless happens to just be a bonus. They are a huge upgrade from Apple earbuds and they offer a much better value than Apple AirPods. We were a big fan of how they sounded and the over-the-ear design was fantastic. We could see someone owning these earbuds and not feeling the need to ever upgrade because they are that good. If you try them we're sure you will be just as satisfied as we were. We hope this helps. Thanks for reading. Check out our other articles here.