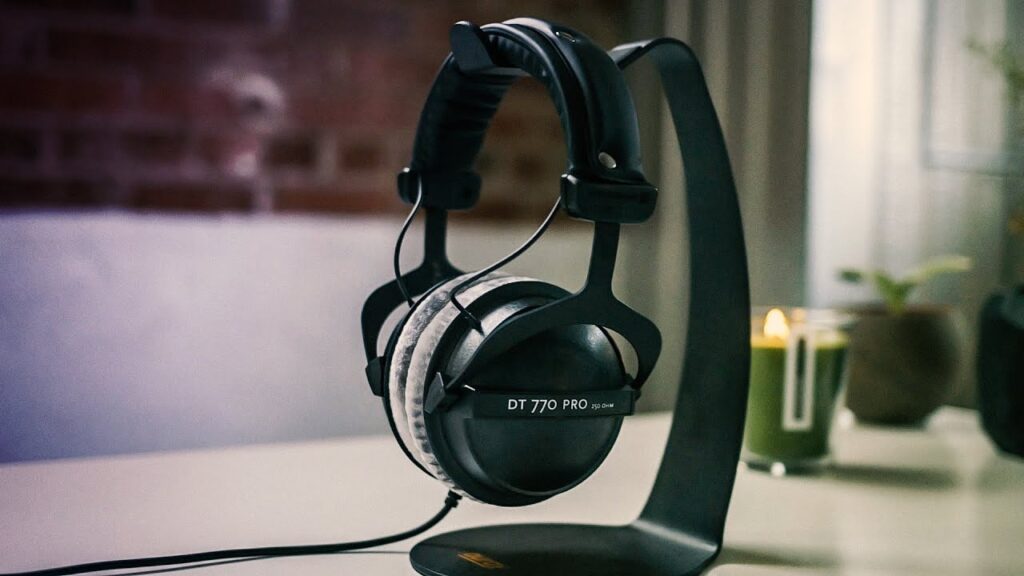 Buy The Beyerdynamic DT 770 Headphones Here
The best headphones for video editing are headphones that give you a balanced and accurate representation of your sound. The Beyerdynamic DT 770 Pro headphones are an excellent choice for video editing. The Beyerdynamic DT 770 Pro Headphones provide an excellent professional sound that is perfect for applying accurate EQ and compression. The DT 770 Pro headphones are closed back so the sound will not leak out of the headphones. Typically, closed back headphones tend to be less comfortable for longer sessions. However, with these headphones, we didn't notice anything uncomfortable and we didn't experience any pain. We really recommend these headphones for people who want to improve their audio fidelity and increase the audio quality on their videos. Let's dive in a bit deeper and see why these headphones are so good for video editing.
Works On Mobile Devices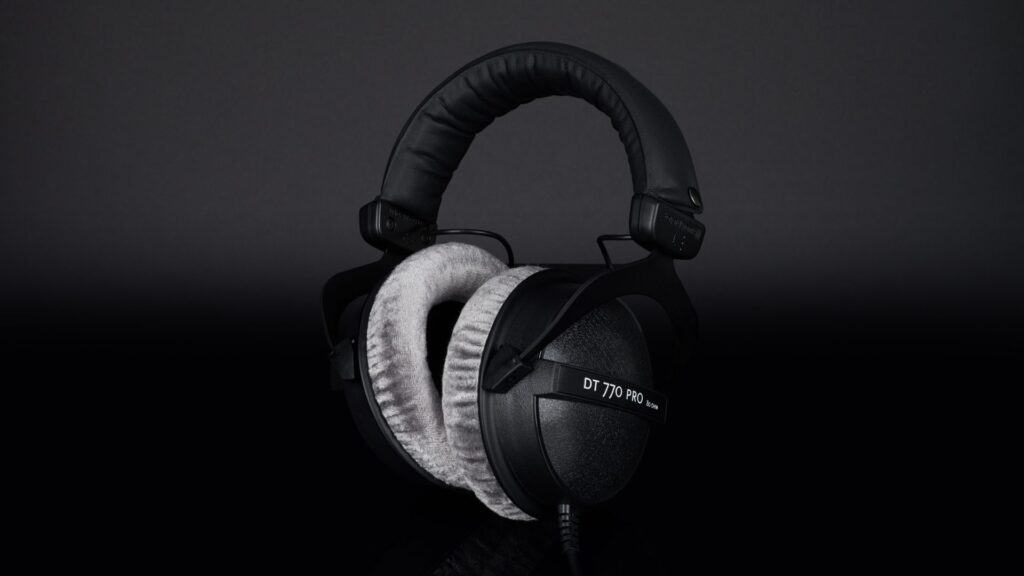 The 32 OHM version works on mobile devices such as your iPhone on your Android. This allows for a ton of flexibility with your headphones. You can use it on the go or you can use it in the studio which is an excellent feature. However, if you plan on just using these headphones in the studio then we recommend the 80 OHM version. In order to use the 80 OHM version, your going to need a preamp like the Scarlet Solo. If you don't have a preamp already, then we recommend that you use the 32 OHM version. Both versions sound fantastic, and you will definitely be satisfied either way.
Brilliant Sound Quality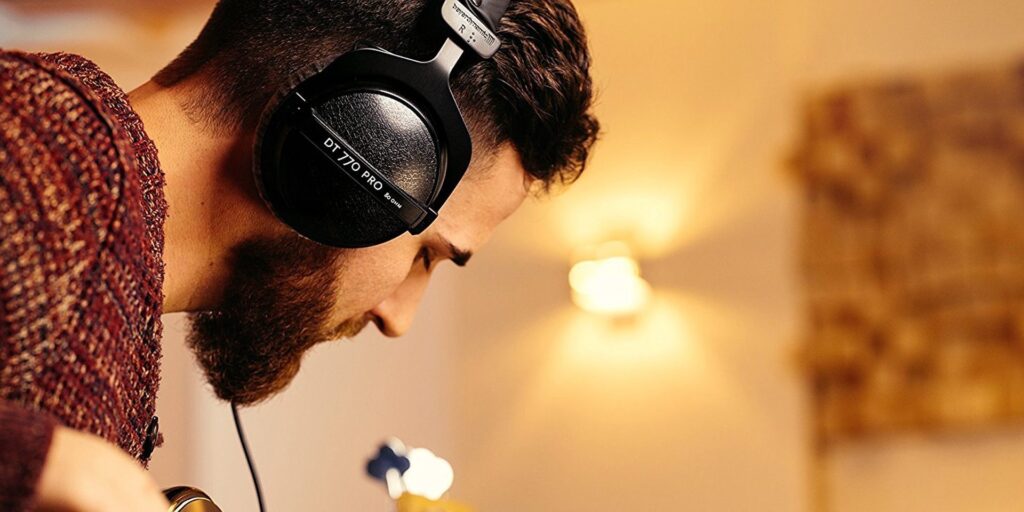 The DT 770 Pro has fantastic quality. We've tried a lot of headphones, and nothing is quite like the the Beyerdynamic DT Pro line of headphones. The best way to describe the sound is that its spacious, transparent, and detailed. The sound quality is great and we were very impressed with how accurate the sounds were. If you are going for accurate sound, then look no further. These headphones are very analytical and will get you an incredibly accurate sound without compromise. The frequency response of these headphones are 5hz to 35,000hz which is very good for a professional pair of headphones.
Are These Headphones For You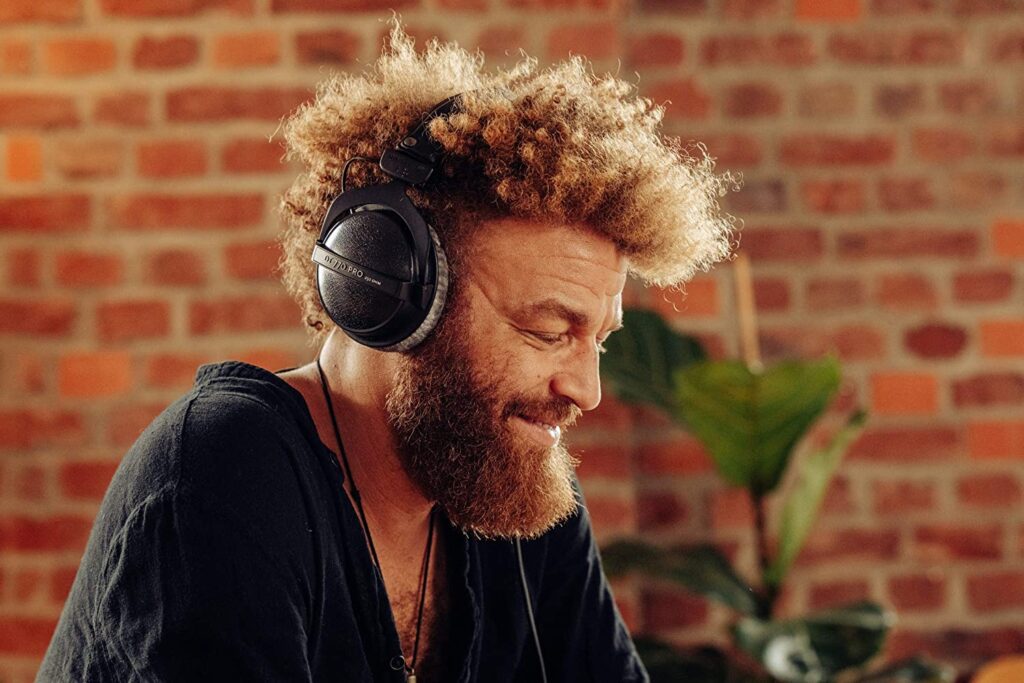 We really recommend these headphones for video editors who are looking to seriously upgrade their audio quality. These headphones are perfect for editors who want to get an accurate representation of their sound. We've tried a lot of different headphones, and can easily recommend these headphones for true accuracy. If you are coming from a lower budget pair of headphones such as Apple earbuds, then you will definitely notice a huge difference in the quality of your sound. The DT 770 Pro headphones are the perfect upgrade from lower end to mid range headphones. We really can't recommend these headphones enough and we're sure you will be satisfied with them as much as we are. Thanks for reading. We hoped this helped. Check out our other articles here.