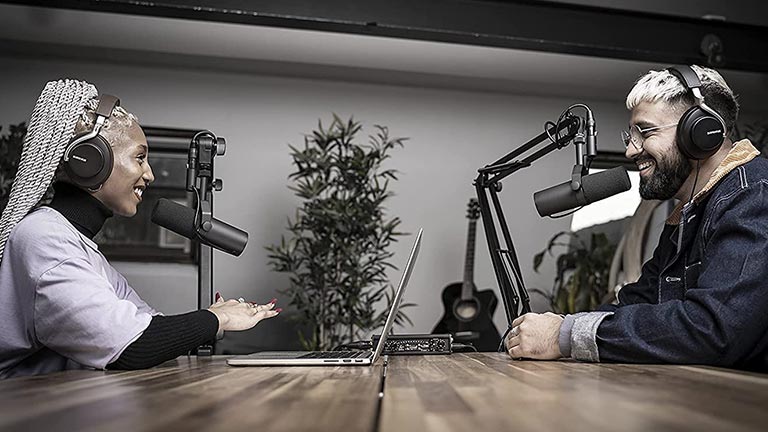 What's the best microphone for podcasting? There are many great microphones on the market for podcasting. However, we typically recommend dynamic microphones for podcasting. That is why we recommend the Shure SM7B. Dynamic microphones such as the Shure SM7B are perfect for podcasting. They are great at rejecting noise and they tend to have an excellent bass response that makes your voice sound incredible. The Shure SM7B is really one of the most popular microphones for radio and podcasts. Odds are, you have already heard this microphone multiple times before. Lets dive in a bit more and see why the Shure SM7B is the best microphone for podcasting.
Eliminates Background Noises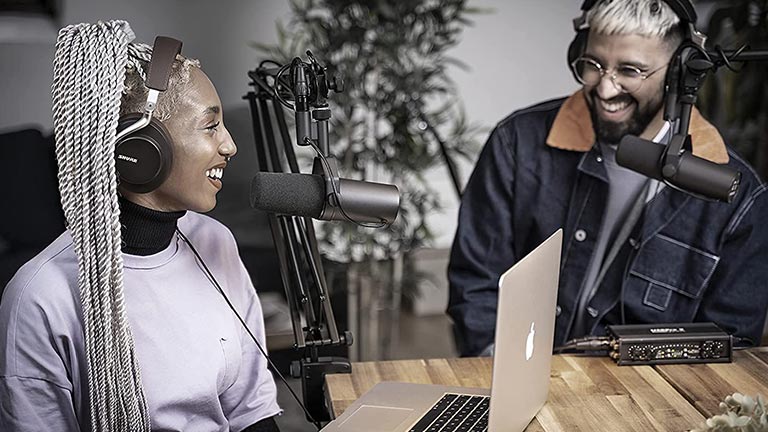 The SM7B is one of the best microphones on the market for rejecting the noise in the background. It has the benefit of being a dynamic microphone which means it isn't as sensitive as other microphones such as condensers. It tends to pick up less noises in your environment. The Shure SM7B will reject practically any noise in your room. It will reject all kinds of noises such as fans, mouse clicks, keyboard clicks, and much more. Being able to get rid of noises like these really does make your podcast sound that much more professional. The SM7B is perfect if you have a noisy or untreated room and it will fix most of these problems if you have any.
Great Sound For Podcasting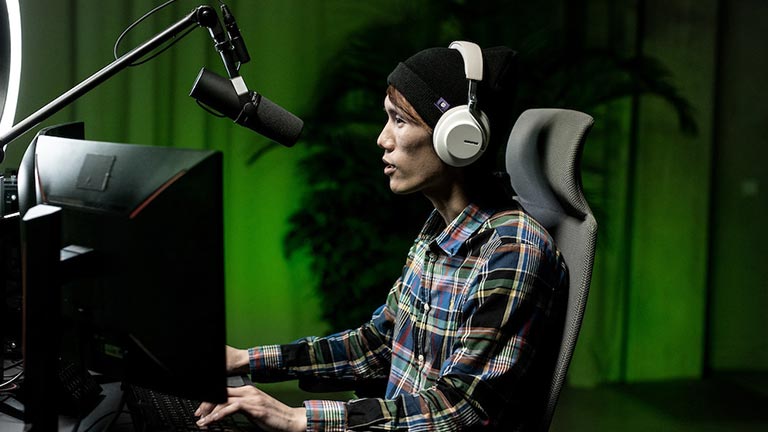 The SM7B is surprisingly good at focusing in on the voice. The Shure SM7B has a focused sound that you often hear on other podcasts and on the radio. In fact, most podcasts use dynamic microphones like the Shure SM7B. Keep in mind, you do need to be pretty close in order to get a good sound out of this microphone. Being close to the microphone is what gives it such a great sound. The SM7B also has an incredible bass response. It has a tight bass response with a smooth top end that really rounds out most voices rather well. It's pretty difficult to find somebody who doesn't sound good on the Shure SM7B. This is a large part of the reason why we recommend this microphone for podcasting.
Is The SM7B Worth It For Podcasting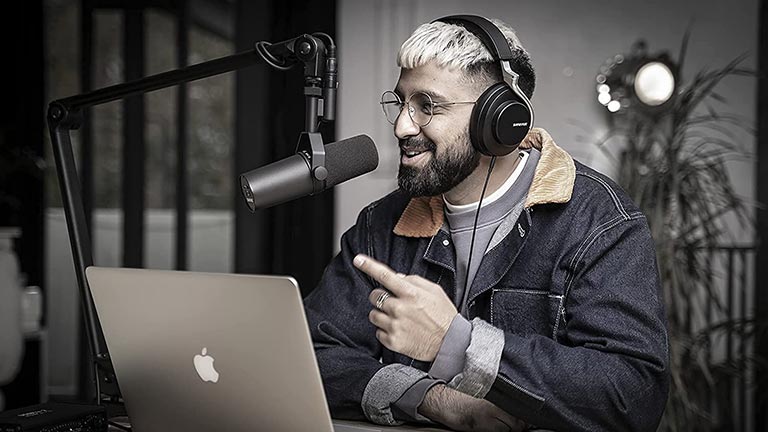 We definitely think the Shure SM7B is worth it. The SM7B is one of the best microphones on the market for podcasting. If you want to take your podcast to the next level then we can easily recommend the Shure SM7B. It is a professional microphone that makes your sound excellent. There's nothing quite like owning the SM7B. And the best thing is, people have already heard this sound before. A lot of major podcasts use the SM7B such as the Joe Rogan Experience podcast. A lot of podcasts are using the SM7B for a good reason. It's an awesome microphone for podcasting. Having great audio is the most important thing for a podcast and it really doesn't get any better than the Shure SM7B. We recommend you have a look at the SM7B if you are looking for professional sound for podcasting. Thanks for reading. We hope this helps. Check out our other articles here.