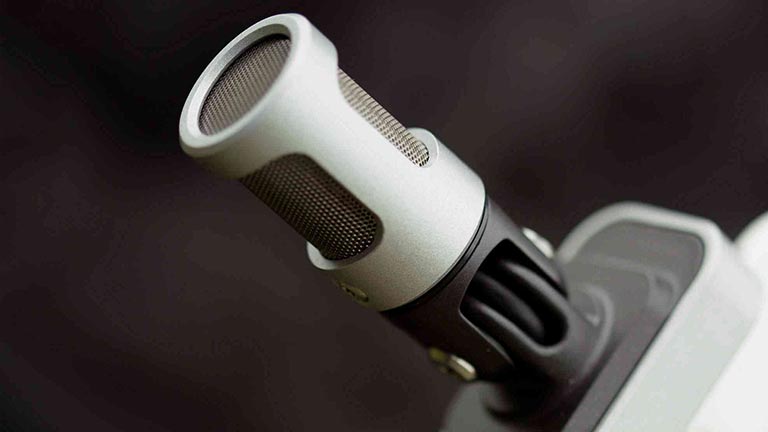 So, what's the best microphone for the iPad? Although there is a microphone that is built into the iPad, it is not very good. That is why many people are looking for an external microphone that they can use with the iPad. That is why we recommend the Shure MV88. The Shure MV88 is an incredible external microphone that plugs directly into your iPad via lightning connector. Did we mention that it also sounds great? This little microphone is extremely clear and it is perfect for interviews and much more. Lets dive in a bit more and see why this microphone is so fantastic.
Superb Sounding Audio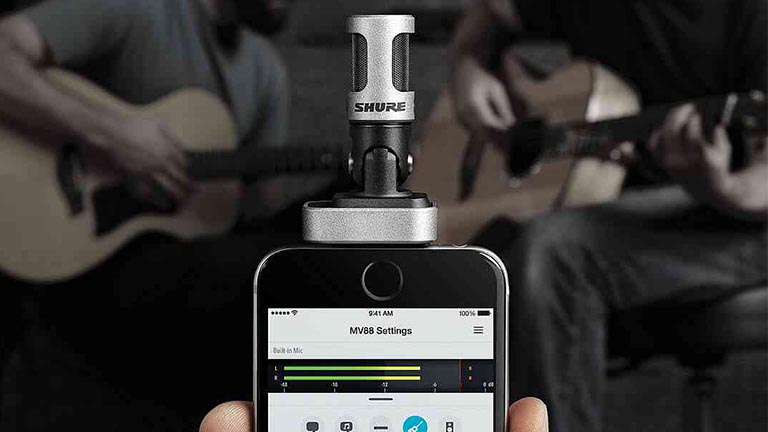 The Shure MV88 is a large step up from the built in microphone on the iPad. With this microphone, there is barely any audible noise. It also has a surprisingly good bass response for such a small capsule. We were very impressed with how much low end this little microphone was able to deliver. The Shure MV88 also makes a great vlogging microphone. It seems like vlogging and interviews are what this microphone was made for. However, Shure does claim it can be used to make music. We think it would be fine for creating music but there are much better microphones out there for that purpose. What you can really take away from this is that the microphone is very versatile.
Awesome App Integration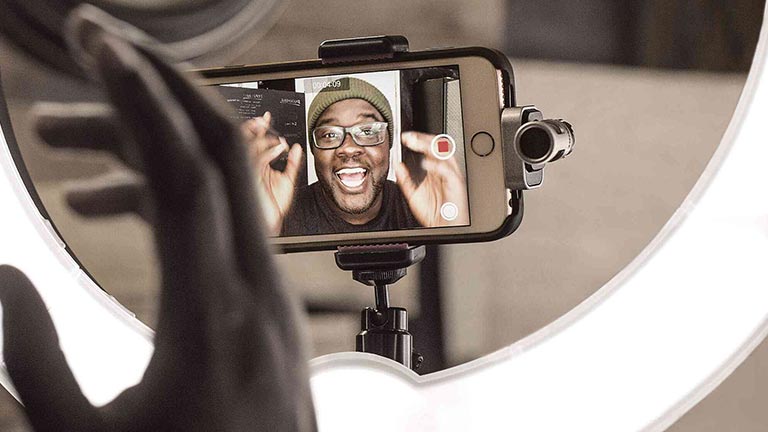 The Shure MV88 also comes with a awesome app called ShurePlus MOTIV. The ShurePlus MOTIV app allows you to control many features of the microphone. You can adjust gain, EQ, and compression. The app even has built in presets you can use such as a speech preset, a singing preset, a flat preset, and much more. These presets are very helpful for being able to dial in your sound and forgetting about it. It also makes it easier for people who are newer to the audio world to be able to select a preset that is tailor made for a specific application of use. Either way, the included app is fantastic and it really gives you control of the microphone's settings.
Is The Shure MV88 Worth It
The Shure MV88 is one of the best external microphones for the iPad. It is leaps and bounds better than the built in microphone that comes with the iPad. We certainly believe that the Shure MV88 is worth it if you are looking to upgrade your audio to a higher level. The Shure MV88 will deliver a near professional sound that sounds great. We think the Shure MV88 is worth it if you are looking to upgrade your iPad's microphone to something more serious. Given how easy it is to setup, we think many users will appreciate this little microphone. It sounds fantastic and we were pretty surprised by how great it sounds. Thanks for reading. We hope this helps. Check out our other articles here.