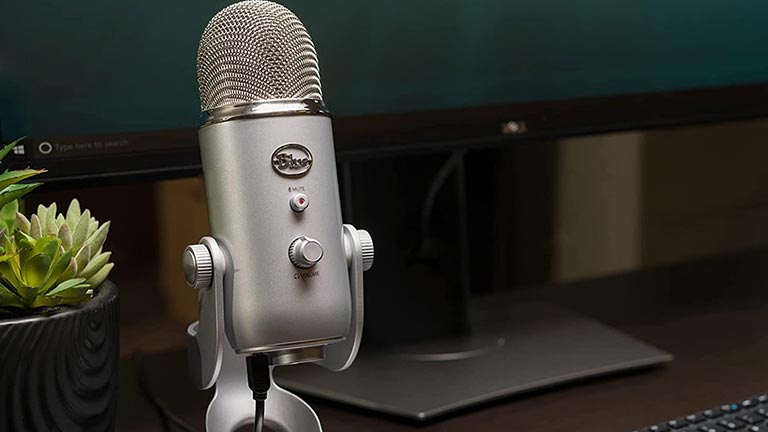 So, what's the best microphone for Zoom meetings? For Zoom meetings, you are most likely going to want something that is very simple to setup. That is why we recommend the Blue Yeti USB microphone. The Blue Yeti is a high quality microphone that delivers crystal clear sound. The mic itself is very reasonably priced and it doesn't require any extra gear in order to get it to work. No audio interface or preamp is needed for the Blue Yeti. The Blue Yeti is perfect for an office setting and it looks fantastic. Lets dive in a bit deeper and see why the Blue Yeti is one of the best microphones for Zoom Meetings.
High Quality Capsule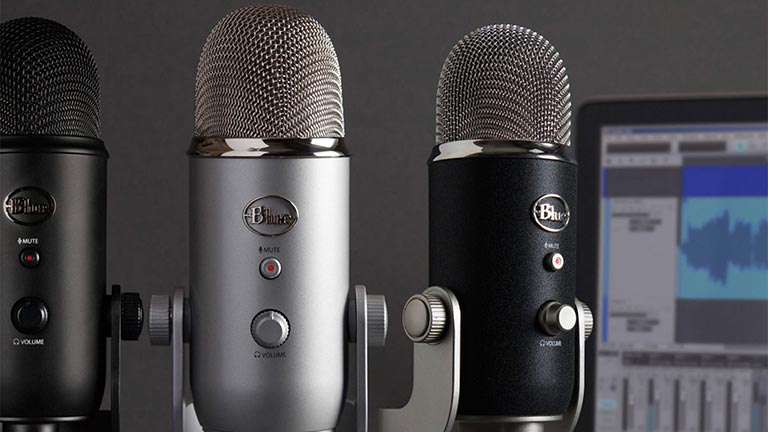 The Blue Yeti has a pretty high quality capsule it uses to record the audio. The microphone delivers a high quality sound that is near good enough for professional voice work. The Blue Yeti also has four different pickup patterns which are: Flexible cardioid, omni, bidirectional, and stereo. All these patterns are very useful. However, if you plan on using this microphone for the voice, then the cardioid pickup pattern is the best. The mute button and the gain volume are right on the mic itself, which is a nice feature. If you need to mute the microphone, it is very easy to do so with this mic as the mute button is front and center.
Plug 'n Play No Setup Required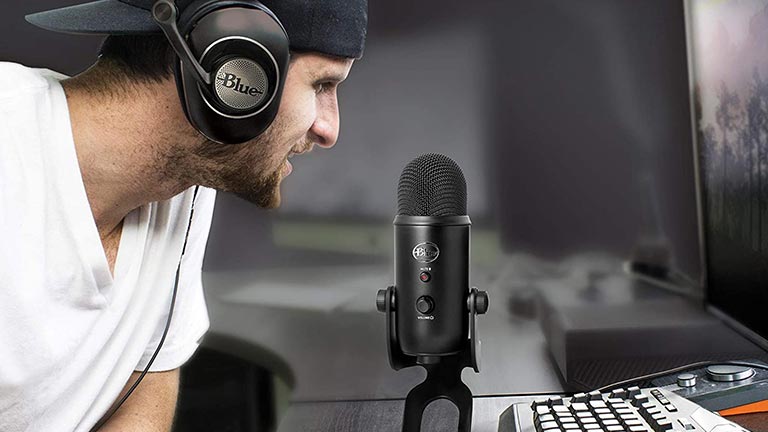 The Blue Yeti doesn't require any drivers. Just plug the Blue Yeti into an available USB port on your computer and you are good to go. The Blue Yeti also doesn't require any additional gear such as a microphone preamp. The preamp is already built into the microphone itself so you don't need to purchase any additional gear. The Blue Yeti is really that easy to setup. Just set the gain on the microphone to a reasonable level where you are not too loud and you are good to go. A good audio level is around -12dB to -18dB when you are peaking. Any recording app will show you how much dB you are at when you are recording. This way, you can test how loud your microphone's gain is set to.
Should You Get The Blue Yeti For Zoom Meetings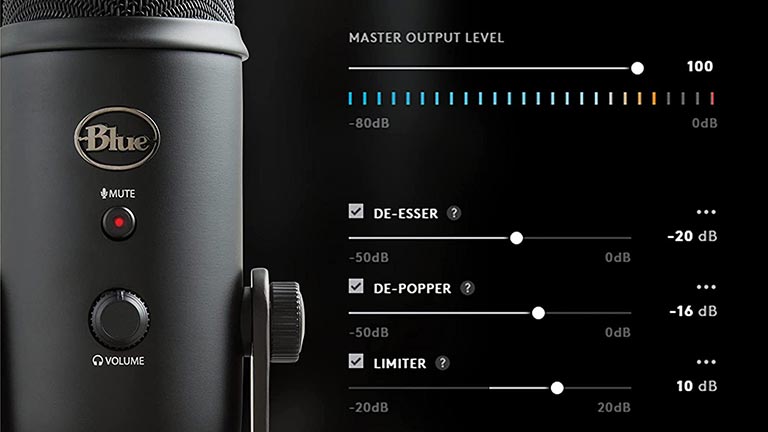 The Blue Yeti really is a high quality microphone, especially for the price. We think that the Blue Yeti is one of the best mics for Zoom because of how easy it is to setup. A lot of microphones require extra gear or drivers which make it more difficult to setup. However, the Blue Yeti is plug 'n play. The Blue Yeti also sounds incredibly good. This microphone delivers a very high quality sound that is leaps and bounds better than any kind of laptop or headset microphone. We think it's one of the better microphones for Zoom meetings and people will definitely notice the increase in your audio quality. Thanks for reading. We hope this helps. Check out our other articles here.