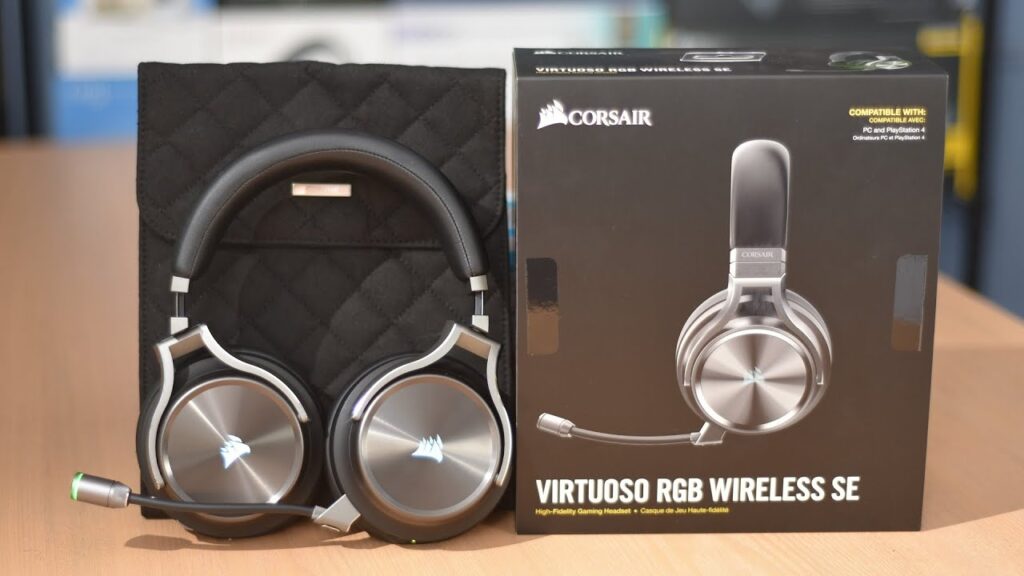 Buy The Corsair Virtuoso Headphones Here
The Corsair Virtuoso wireless headset is fantastic for gaming. One of the best features of these headphones is that they are wireless. It is incredibly nice not to have to worry about wires when you are in the middle of a gaming session. The Corsair Virtuoso also has an immersive 7. 1 surround sound which sounds amazing. We really recommend these headphones for gamers who want to take their audio fidelity to the next level without breaking the bank. Let's dive in a bit deeper and see why the Corsair Virtuoso headphones might be for you.
Precisely Tuned 50mm Speaker Drivers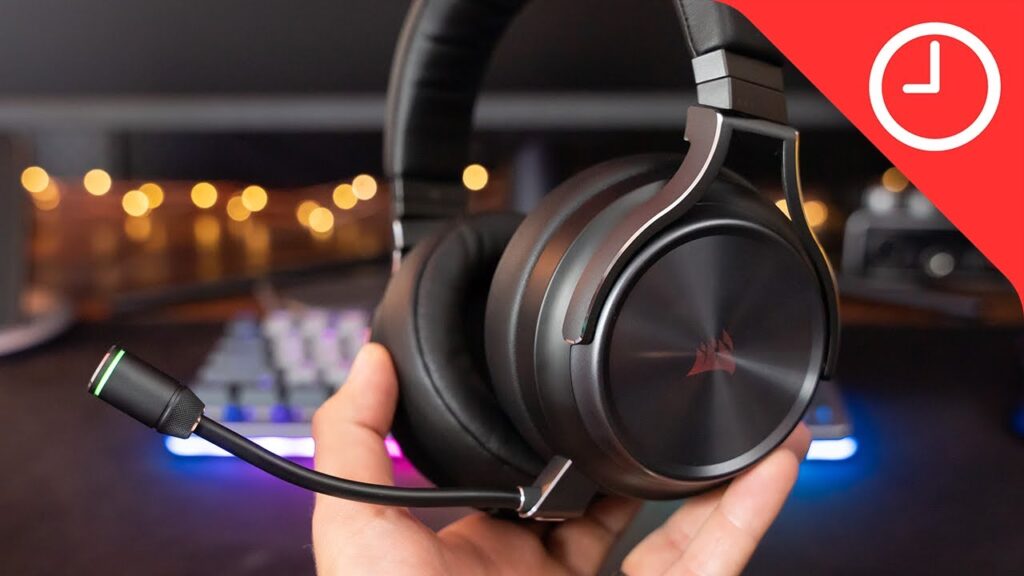 The Corsair Virtuoso has great 50mm speaker drivers which are very high quality drivers for headphones. With these drivers, you should be able to hear every precise detail. The headphones also have 7.1 surround sound, which sounded pretty good in our tests. We really liked these headphones, not only as gaming headphones, but they were also good for listening to music. The frequency response of these headphones are 20hz-40, 000Hz which is double that of traditional gaming headphones.
Wireless And Long-Lasting Comfort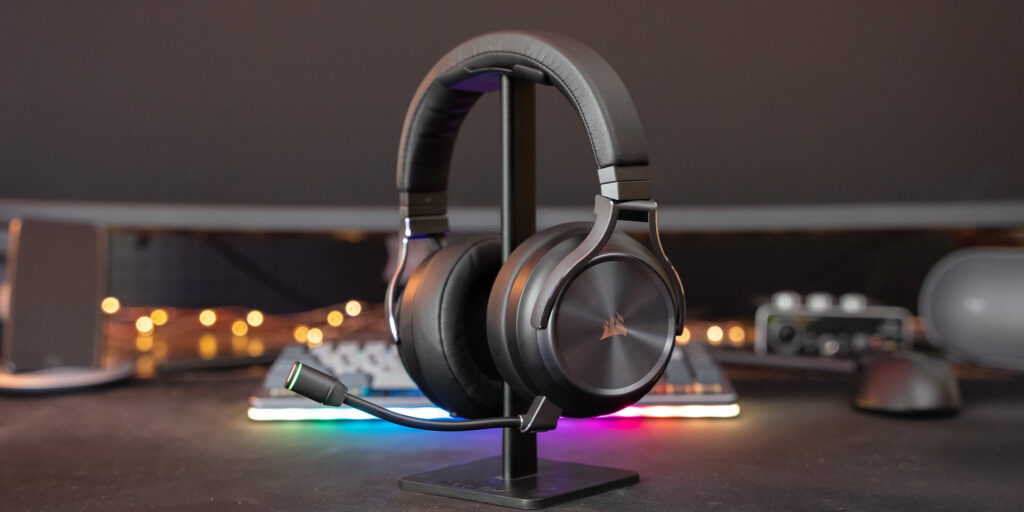 The Corsair Virtuoso headphones are wireless which is a very underappreciated feature when it comes to headphones. This gives you the comfort of being able to move freely around your room without having to worry about any cords. The wireless connection works up to 60 feet which is quite good. We didn't experience any problems with the wireless connection and we had clear audio throughout our sessions. The Corsair Virtuoso also feels very comfortable and when we used it for longer sessions, we didn't experience any ear fatigue or pain at all. The ear cups are well built and more importantly, they're comfortable.
Works On Almost Every Device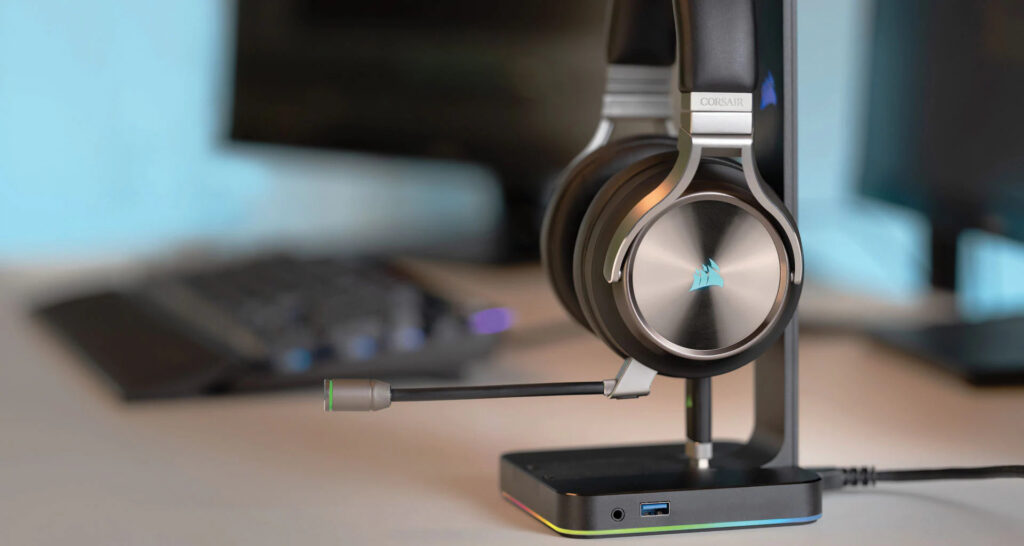 The Corsair Virtuoso works on almost every single device. As of today, the Corsair Virtuoso works on the PC, Xbox One, PS4, Nintendo Switch, and mobile with wired 3.5mm, USB, or SLIPSTREAM WIRELESS. The headphones also have an attached mic, which is pretty decent. The mic is not a substitute for an XLR mic, but it will do the job in emergency situations. The headphones also output a 24bit/96KHz audio fidelity, which is very high, and for this price range, you won't find much better than that.
Are The Corsair Virtuoso Headphones For You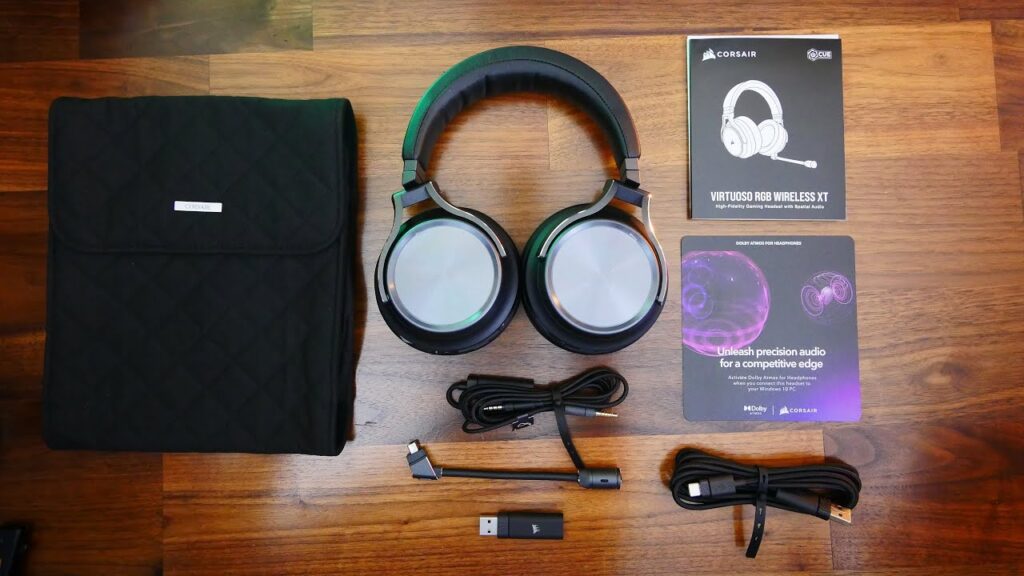 We recommend the Corsair Virtuoso headphones for people who are looking to upgrade their headphones to the next level. If you are coming from a standard pair of headphones or Apple earbuds, you will definitely notice the difference in audio quality. The Corsair Virtuoso headphones are rich and have a very good bass response. If you are able to use these headphones, you will appreciate the audio it delivers. We can't recommend the Corsair Virtuoso headphones enough, they are great for gaming and they sound pretty good for music as well. We hope this helps. Thanks for reading. Check out our other articles here.