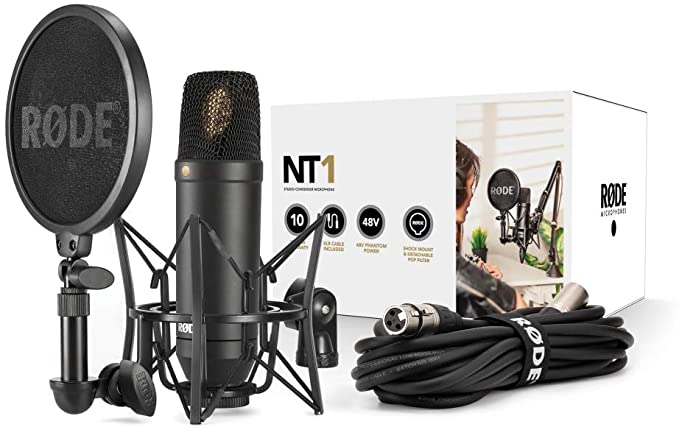 So, what is the best mic for singing? For singing, your going to want a brighter sounding mic. Something with a lot of top end to it. For an XLR mic, we recommend the Rode NT1. The NT1 is a very bright mic with a lot of top end. But, it also has flattering mids and lows. The NT1 is a very popular choice for singers because it has a studio level sound, very low self noise, and it delivers a production ready sound. You don't have to do very much editing to get the NT1 to sound good in a mix.
The Mic Comes With A Pop Filter And XLR Cables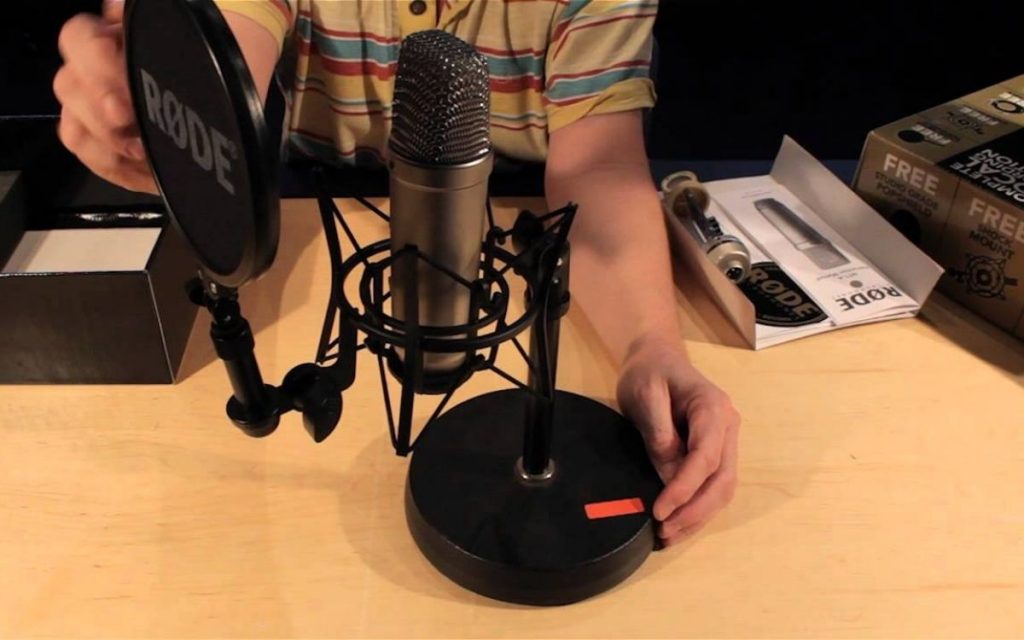 The mic comes with a very nice pop filter and some pretty high quality XLR cables. Essentially, all you need is an audio interface in order to get this mic up and working. If you don't have an audio interface yet, we recommend trying out the Scarlet Solo which has very nice preamps. The Rode NT1 also comes with a little dust cover for your microphone which is pretty cool. The NT1 has an incredible sound that would be perfect for singing. The Rode NT1 would sound espcially good on female vocals but it should sound pretty good on male vocals too. But, don't just take our word for it. Have a listen to this singer using the NT1.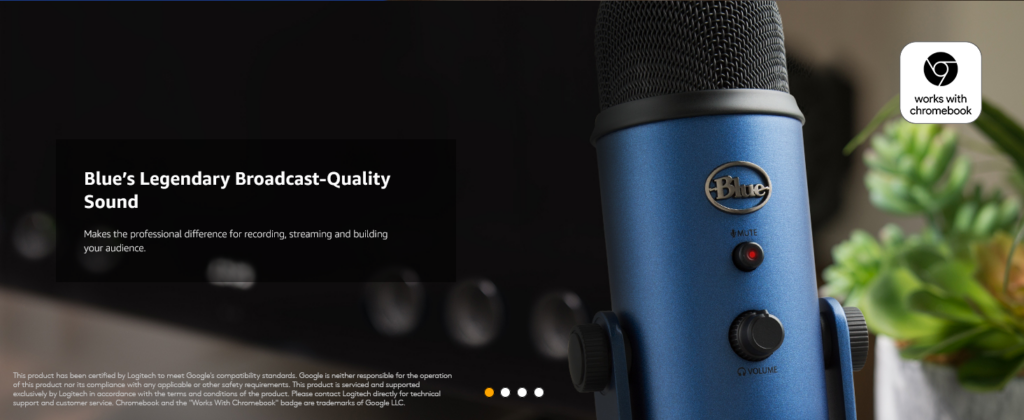 What If I Don't Have An Audio Interface
Buy The Blue Yeti Here
If you don't have an audio interface we recommend the Scarlet Solo because of how good it is and because it is really well priced. However, if an audio interface is out of your budget we recommend buying a USB mic. One of the best USB mics that we have tested for singing is actually the Blue Yeti. The Blue Yeti is a fantastic USB mic that works incredibly well for singing because it has a ton of flattering top end.
Should I Go With A USB or XLR Mic
Whether or not you should go with a USB or XLR mic is all up to your budget. If you have the budget you should go the XLR route as you will get a higher quality sound and you will get less noise from the components. Also, going XLR will allow you to upgrade to a higher end mic in the future if you feel the need to do so. However, don't discredit USB mics. USB mics sound incredibly good and you will be able to get a near studio level quality sound out of them. Thanks for the read! Cheers! Check out our other articles here.